I will hold you
in
a light filled space
of compassion and
unconditional love
Private Sessions
My practice is based in Lochwinnoch for one to one private sessions. The cost is £50 for a 90 minute session with a reduction of £10 during the period of Covid 19 Restrictions. I provide 1:1 sessions in: Integrative Energy healing including energy and spiritual healing and Sound Healing and including vocal and instrument frequencies, and techniques. I also provide Creative Arts including music, vocal, gentle movement and creativity sessions to build self awareness, self esteem and confidence. These cost £30 per hour or £25 during Covid 19 restrictions. Distance sessions can be conducted over a video call or phone call prior to treatment. Please contact me with any enquiries on the Contact page.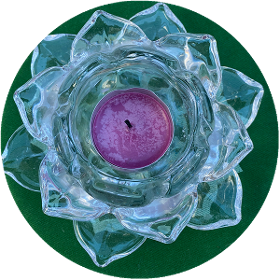 Group Work
I am currently delivering on line group sound baths and journeys to closed groups. In August I will begin opening group sound baths and journeys on a sliding scale starting at £6 per person, to enable more of those who are financially challenged to participate. I am always open to coming to a suitable arrangement. I provide music, song, voice and creative arts workshops for groups and communities of interest to build community, resilience, self expression and learning. In the main I work with vulnerable and marginalised groups and I have contributed to the Celtic Connections Education programme,Unesco Chair events,Aye Write and Refugee week. I have experience of working with and can provide, neonatal, family, schools, women's sessions, and I am offering taster sessions for those diagnosed with Autism and Dementia.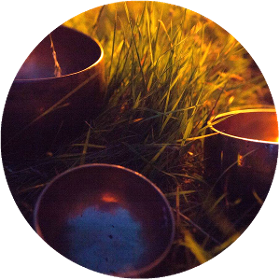 There is a pulse or 'energy' that runs through everything in the universe. Eastern Spiritual teachings call this sound of the universe that unifies everything Om or Aum. The scientist Albert Einstein maintains this is not philosophy but physics. He says that we cannot create or destroy energy, only transform it. Whether palpable or subtle in nature, energy can be entrained by that with which it resonates; pure energy held with intent, trained vocal frequencies, a tuned crystal bowl, or a tuning fork, and returned to balance.
I am happy to discuss any of my practices with you
Integrative Energy Healing
When pressures of modern life take over we find ourselves 'running on empty' for so long we canlose sight of what we want or need. Our bodies become distressed or diseased and often mentally and emotionally fatigued. At worst we may lose our sense of wonder and question our existence. I work by placing my hands on key energy points throughout the body including the chakras. I am guided to clear, charge and balance the body and the human energy or electromagnetic field re-establishing your connection to your physical presence, emotions, mind and spirit. In essence your sacred connection to all that is, the universe or the Divine. I offer a person centred and holistic approach to healing and will support you to develop your unique gifts and talents and become more of your authentic self. I create a safe, grounded and light filled space enabling you to develop and recreate your sense of and connection to life. This work is gentle, profound and life affirming. Clients find this process deeply relaxing, sacred and restorative. It can become a journey of discovery into deepening self respect, love and care. Please contact me with any enquiries I am happy to discuss how this healing modality can work for you.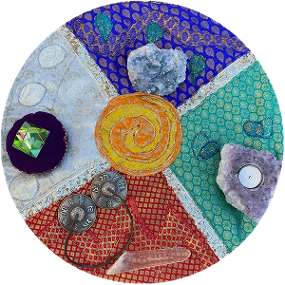 Integral Sound Healing
Sound healing is the application of sound through the voice and other instruments to balance mind, body, and spirit.Every day we are bombarded with sound. We have our favourite playlist or every occasionaI work with sound and sound frequencies to find your unique note. Sound healing is now increasingly based on scientific studies of the human energy field, electromagnetic field, scalar and biofield energy and is essentially the intentional use of sound through the voice and other instruments to balance mind, body, and spirit. Within the body healthy organs operate at their optimum rate, the heartbeat, breath cycle, stomach contractions and we all know when symptoms indicate they are erratic or out of balance. Energy can become stuck and form unhealthy or habitual patterns within the body, clenched jaws, forgetting to breath and tight muscles. Sound healing will access and shift energy pockets to restore balance and harmony. A drumbeat can replicate the beat of your heart, tonal frequencies measuring the same rate as aspects of your brain or internal organs can penetrate and relax the nervous system. Sound can vibrate through the water content in your body like a ripple in a pond. As sound descends on your body and electromagnetic field it gently urges you to release, let go and rest in a place of peace, calm and deep knowing within your unique note.
Some common benefits of sound healing are: Relaxation, pain control - including dysmenorrhea, improved sleep, stress reduction, greater productivity, increased concentration, increased self awareness, consciousness raising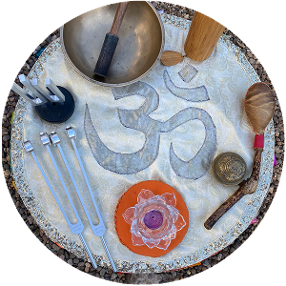 Sound Baths
Sound baths are a very accessible form of sound healing. I will introduce you to a variety of both harmonic, and dissonant sounds, rhythms and frequencies as part of your sound journey. A personal or group sound bath is a very gentle, relaxing and enjoyable practice and a wonderful introduction to the healing vibrations and power of sound. If you are suffering from stress, over work or mild trauma a sound bath can help soothe the emotions, relax the mind and body, and gently help bring you back in touch with your authentic self. It is my experience that regular sound baths help the body to develop a muscle memory. The body begins to remember, relax more quickly and deeply into the process therefore maximising, ongoing learning, the the flow of energy and development from the sessions. I am currently taking names for open long distance groups beginning mid July. You can join the list via the Contact page.
A group experience is supportive and very affordable so you can enjoy the practice more regularly and with friends. If you have a group and would like to try one please contact me for more details.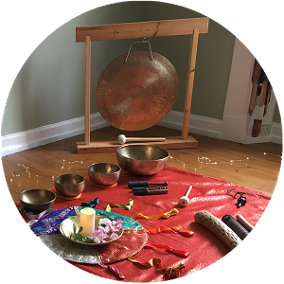 Music and Vocal Work
Everyone has an inner musician and perhaps even one that was thwarted when they were told they couldn't sing or didn't have a musical note in their body. Others taught through music syllabus perhaps lack the confidence to play without written music, or break out of those structures. Sound modalities and music are very powerful tools and so intrinsic to lives that we we hardly think about how supermarkets and shopping malls and advertising campaigns use them to enhance our mood encouraging us to relax, browse be entertained or shop longer. When explore music as a tool for self - expression, communication and community we begin to experience the effect of it's healing power. Working with breath and the voice grounds us in the present moment. It can help us explore and develop a better relationship with who we are inside and in the world. Allowing self expression, experimentation and exploration without judgement and enables us to move into a place of greater personal freedom, discovery and expansion. I have a range of tools and instruments to support your development process whether 1:1 or as part of a group.
Please contact me to discuss your aspirations for music and sound making.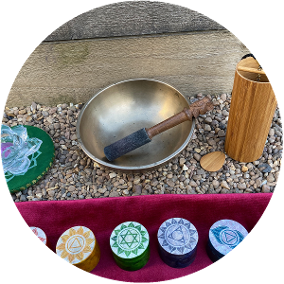 Returning home to self is a journey of self healing
© Copyright In Tune Energy Healing